Back to menu
Villa of Perseus
The Villa of Perseus, a suburban villa to the south of Ostia, was built in the early second century AD, and named after a statue of Perseus from the ruins. Here a large, fourth-century polychrome mosaic with personifications of months was found. The villa had its own, private baths. Presently they are covered with earth. They have not been published.



Plan of the baths of Perseus. From Scrinari-Ricciardi 1996, I, fig. 299.
---
Photographs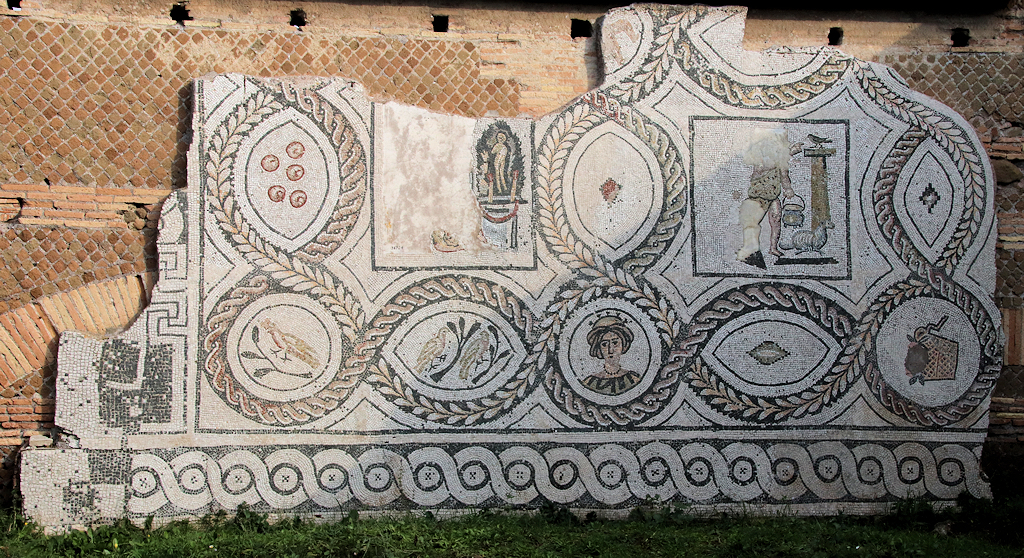 A polychrome mosaic found in the Villa of Perseus. Second half of fourth century.
Depicted are two months: April (left) and March (a shepherd). Below is a female bust.
Now in the garden of the Insula dei Dipinti (I,IV). Photograph: Melissa Sellers.
---
[jthb - 16-Oct-2005]