Back to menu | Back to clickable plan
Regio I - Insula XV - Tempio dell'Ara Rotonda (I,XV,6)
The tiny Temple of the Round Altar is to the south-west of the Temple of Hercules, in the Sacred Area of the Republican Temples. To the first, republican phase belong remains of a podium of large tufa blocks. At the end of the first century AD a brick cella was built, and a pronaos with two columns between piers. The temple was decorated with marble, the remains of which have been attached to the wall opposite the temple. The (Trajanic) round altar with cupids that gave the temple its name is now in the museum.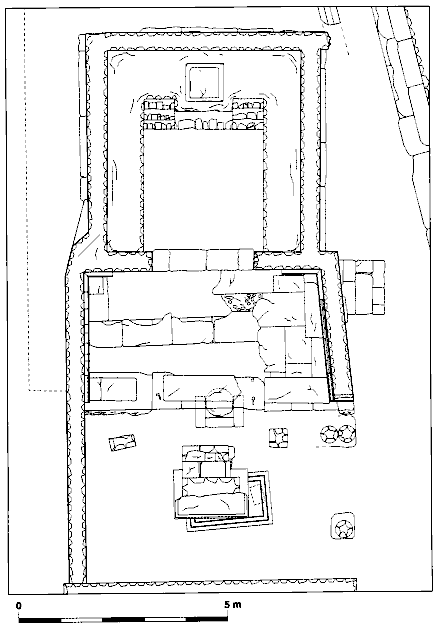 Plan of the temple. Pensabene 2007, fig. 8.
---
Photographs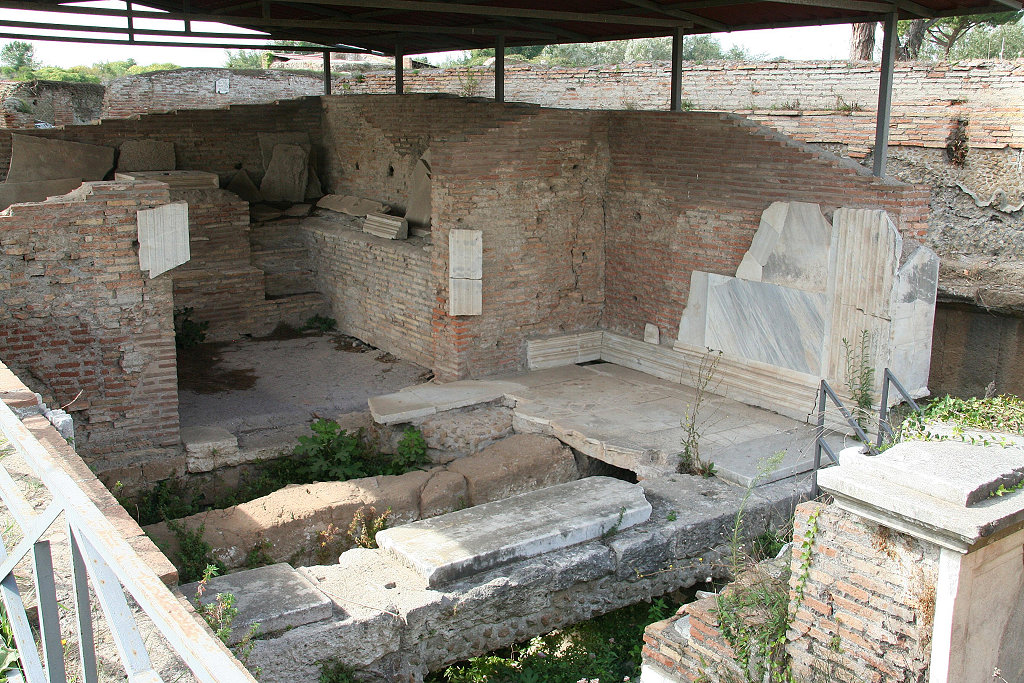 The interior of the temple, seen from the south-east. Photograph: Jan Theo Bakker.
---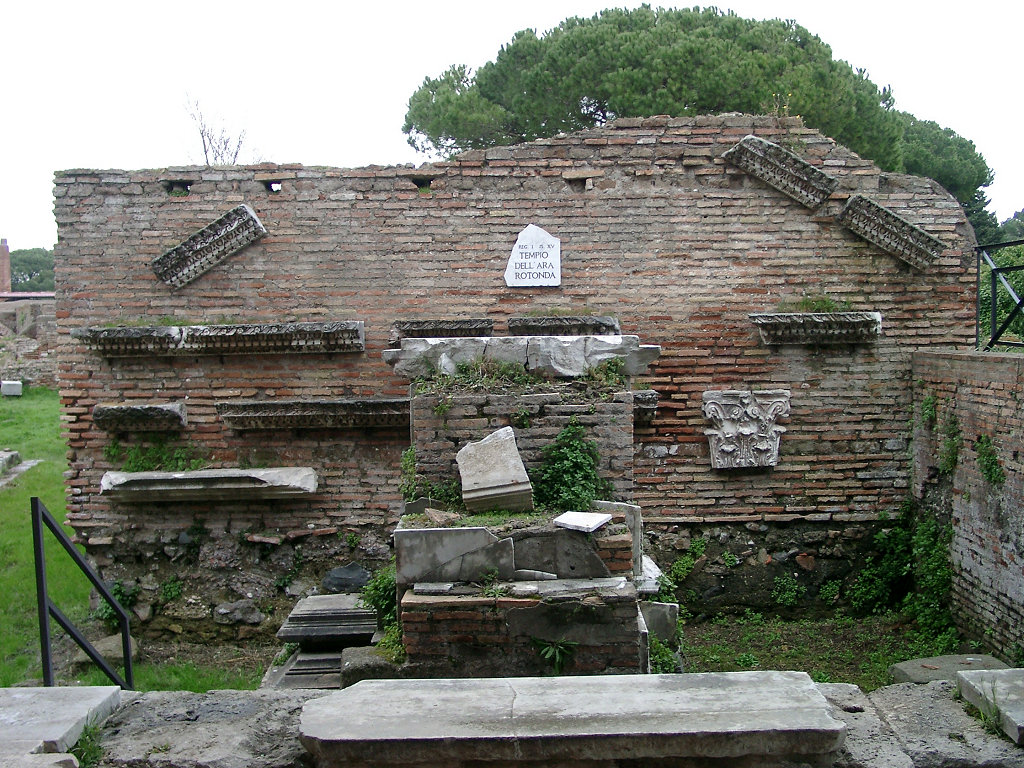 Remains of the marble decoration of the temple. Photograph: Jan Theo Bakker.
---
[jthb - 22-May-2004]