Back to menu | Back to clickable plan
Regio IV - Insula I - Portico IV,I,2
This is a porticus, 4.50 deep, to the south of the Campus of the Magna Mater. Brick piers with opus mixtum in between were set against the republican city wall. The masonry is probably Hadrianic. Along the front are brick columns, maybe from the period of Antoninus Pius.



The Campus of the Magna Mater. After Meiggs 1973, fig. 26.
---
Photographs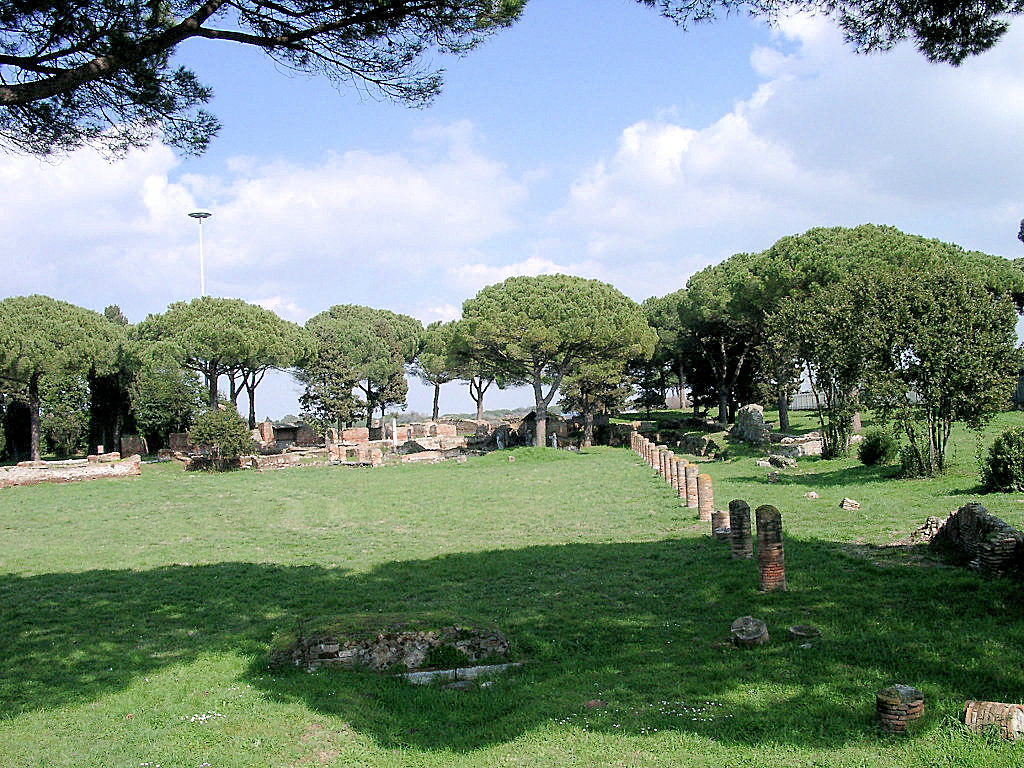 The portico seen from the Temple of the Magna Mater, from the west.
Note the remains of the altar of the temple, in the shade to the left.
Photograph: Jan Theo Bakker.
---
[jthb - 8-Feb-2004]