In the south part of block IV,II is an unpaved public square. It is surrounded rooms that were built during the reign of Trajan (opus latericium) and Hadrian (opus mixtum).
Building 14 consists of a few shops. Severan paintings of good quality were found in shop 1.
The other rooms were modest apartments, or used for commercial purposes. In the south corner the Mitreo degli Animali (IV,II,11) was installed.
See also a photo album from 2008 of building 14.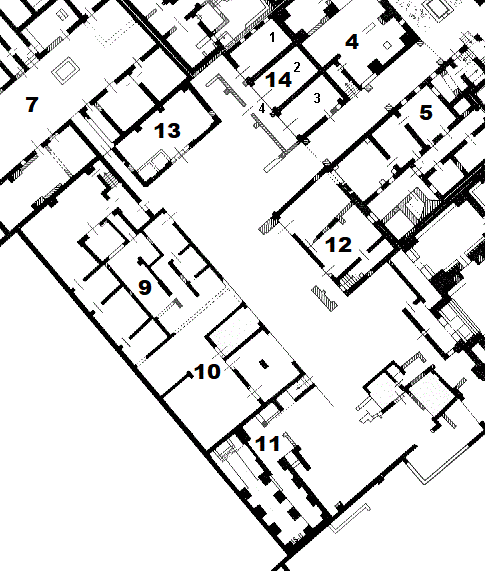 Plan of the buildings. After SO I.