Back to menu | Back to clickable plan
Regio V - Insula II - Caseggiato V,II,2
This seems to have been a storage building. Most of it was open to the sky. Two doorways lead to the street. Over the south-western part was a light roof, supported by a few brick piers. In the eastern part a room was created with two tufa columns in the entrance. Perhaps this was an office.

The oldest masonry is Trajanic (opus mixtum, latericium and reticulatum). An extensive rebuilding took place in the second half of the fourth century (opus vittatum).



Plan of the building. Boersma 1985, fig. 25.
---
Photographs and drawings
Reconstruction drawing of the building, seen from the north-west. Boersma 1985, fig. 125.
---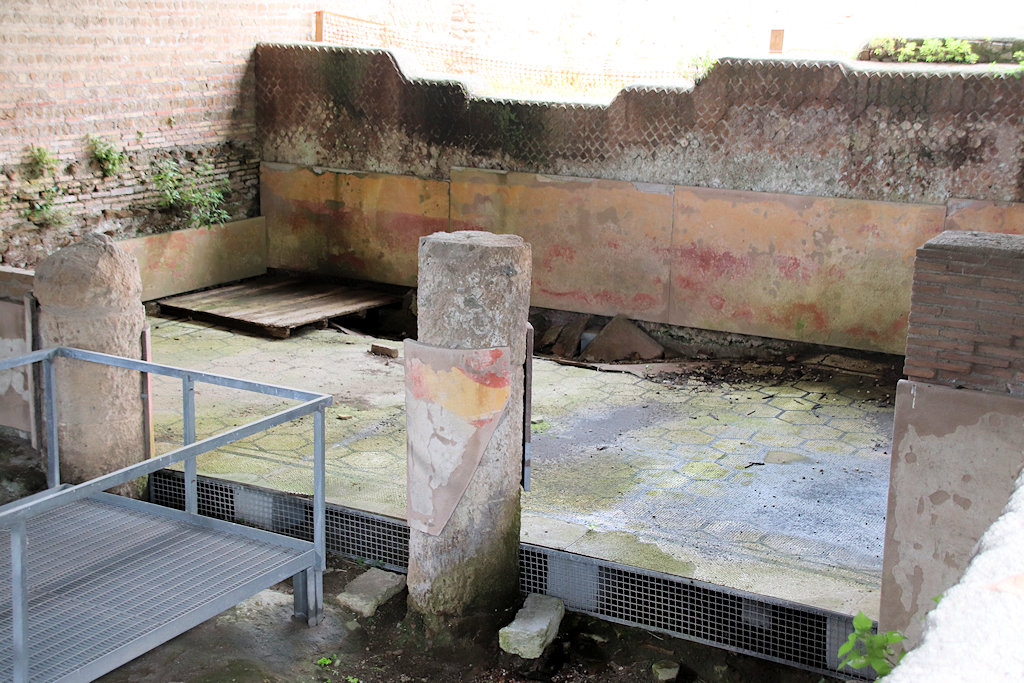 Detail of the interior. Photograph: Mary Jane Cuyler (2013).
---
[jthb - 27-Jan-2005]