TOMB 8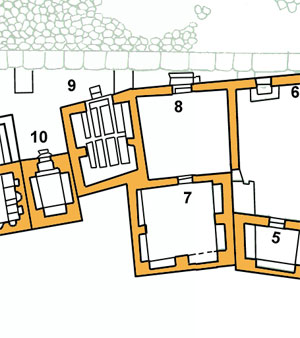 Tomb 8 has a trapezium shaped burial chamber and can be reached from
the Via Severiana by three steps.
In spite of extensive investigations the use of this large space,
in which only two graves have been found, still remains a secret.
Also below the floor no burial places have been found.