TOMB 12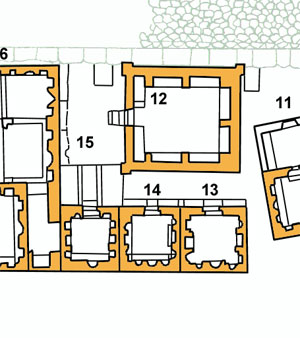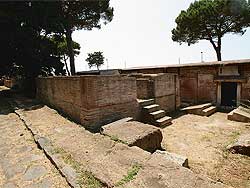 Tomb 12 is a grave from a younger period than tomb 11
(1st decade of the 3th century). The tomb is
built in an open space between tomb 13,
tomb 14 and the Via Severiana.
The tomb lies about 50 cms
above street-level and has its
entrance oriented to the north,
thus diagonal with the street.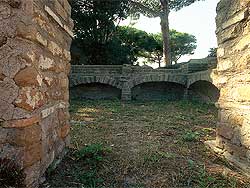 We enter the tomb, which by the way was built
for inhumation only, via three steps of travertine.
Inside the walls there were two rows of arcosolia,
and beneath the floor another 12 formae.
Pilot excavations brought to light that the open
space in front of tomb 12 had already been used
in earlier times. Several types of small tombs have
been found.