TOMB 96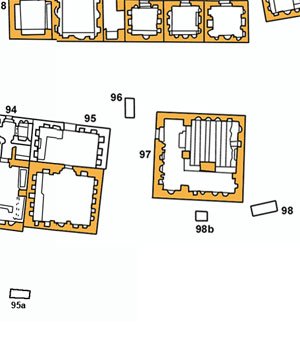 In front of tomb 97 lies a semicircular tomb a cassone, called tomb 96. The small grave lies transverse to the street and has an inscription on a marble slab of 32 x 26 cms on the short side, facing the street:
D M
ZOSIMES QVAE VIX
ANNIS VIII MENS
VII DIEB XVI AELI
A HEROIS ET MA
TERNVS AUG LIB
TABELL ALVMNAE
CARISSIMAE
FECERVNT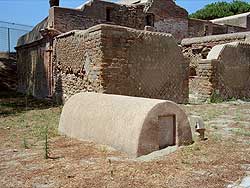 Aelia Herois and Maternus, freedman of the emperor and
his notary, have made <this plaque> for their beloved pupil, Zosime, who lived eight years, seven months and sixteen days.
Tomb 96 dates back to 150-200 AD.