The Mithraeum near Porta Romana was excavated in 1919. It was probably built in the third century. It was connected with Sacello II,II,4.
The shrine measures 14.96 x 5.82. The usual podia line the walls. In the south part are the foundations of an altar. In the north part of the corridor is a small, marble basin (0.50 x 0.50). Around the basin part of the marble decoration of the floor, walls, and podia has been preserved.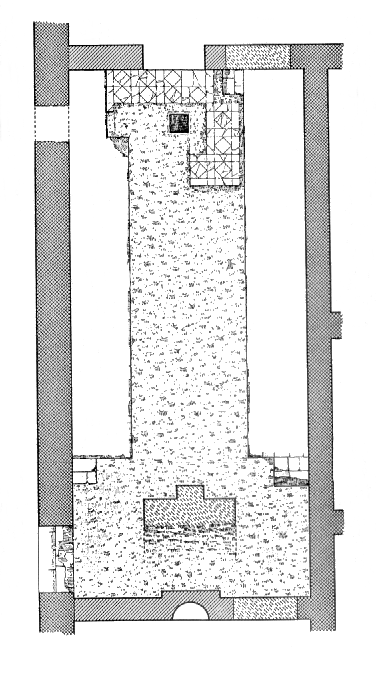 Plan of the Mitreo. From Becatti 1954, fig. 9.