Back to menu | Back to clickable plan
Regio IV - Insula I - Schola degli Hastiferi (IV,I,5)
The Seat of the Lance-bearers is situated to the east of the Campus of the Magna Mater. It is to the west of an open space with a brick porticus on the north-east side. The entrance has of a porch with five marble steps and two marble columns. The seat consists of a hall (c. 5.50 x 5.50). Masonry bases were set against the back wall. The floor and walls were decorated with opus sectile. The building is probably Hadrianic.



Plan of the east part of the temple-complex of the Magna Mater.
From Vermaseren 1977, fig. 24.

A base with inscription was found in front of the seat:

NVMINI DOM(us)
AVG(ustae)
SACR(um)
L(ucius) LAELIVS SP(urii) F(ilius)
HERENNIANVS
SCRIBA CERARIVS
COLLEGIO
HASTIFOR(um)
OSTIENSIVM
S(ua) P(ecunia) D(ono) D(edit)

Other inscriptions mentioning the Hastiferi were found in the neighbourhood. These lance-bearers were worshippers of Bellona, who had a temple to the west of the seat. They may have performed ritual war dances.
---
Photographs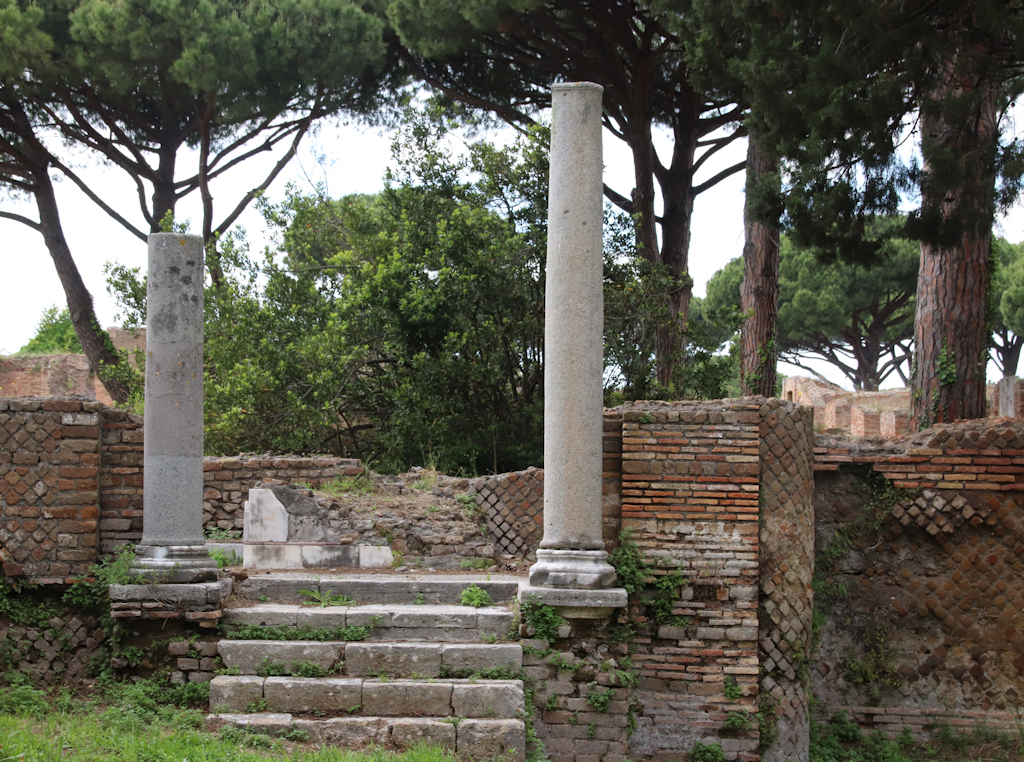 The entrance porch, seen from the east.
Photograph: Jan Theo Bakker.
---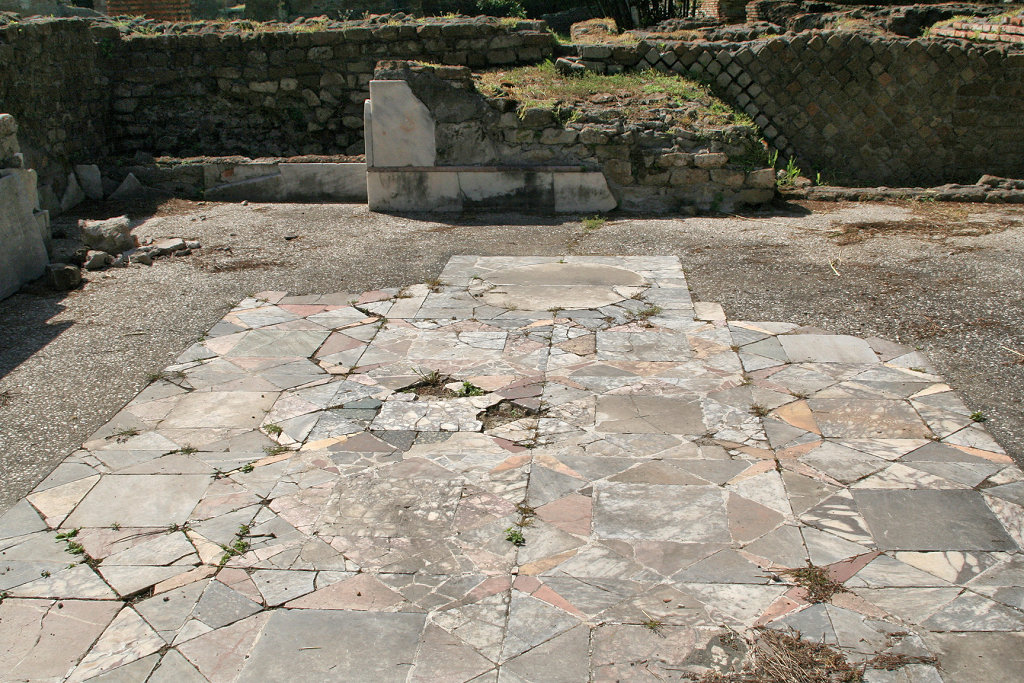 The interior, seen from the east.
Photograph: Jan Theo Bakker.
---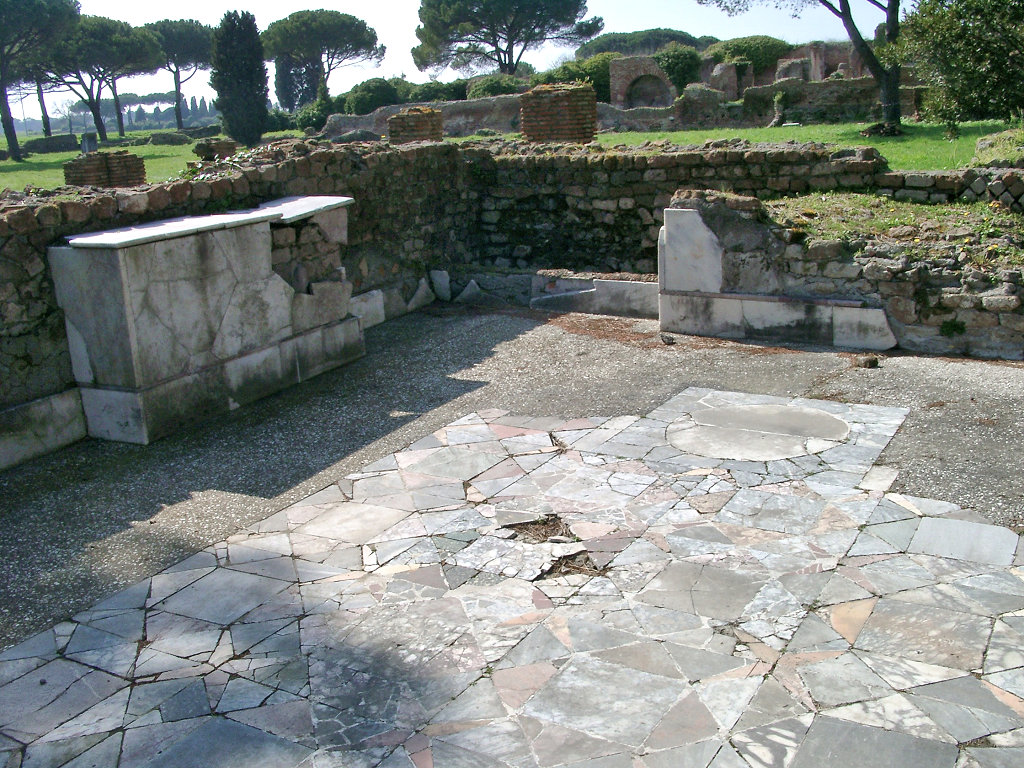 Detail of the marble decoration.
Photograph: Eric Taylor.
---
[jthb - 13-May-2006]